16th Photobooks Salon with John Gossage and Danielle Jackson
Protest Photobooks and Literature from Japan and the USA
On Sunday, February 12th at the Magnum Foundation in NYC, 10×10 was pleased to hold an evening of presentations on Japanese and American protest photobooks and literature with photographer John Gossage and cultural strategist Danielle Jackson.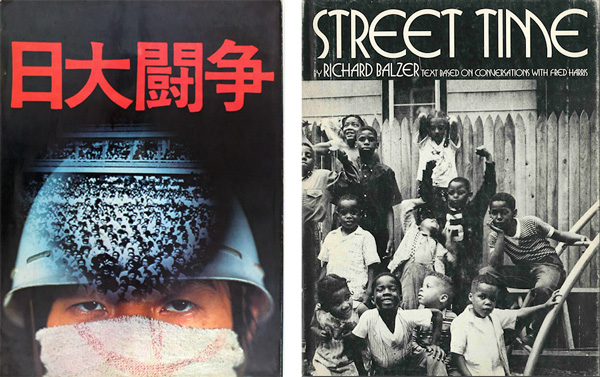 A highly respected photographer, John Gossage is well known for his more than 35 artist's books and photographic publications, including his groundbreaking 1985 photobook, The Pond. Having devoted his life to photography and the music of Charles Edward Anderson Berry since the age of 14, Gossage is also recognized as an important and early advocate of Japanese postwar photography. Over the years, he has amassed a working library that contains most of the seminal Japanese photobooks, including protest books from the 1960s and '70s. Gossage's presentation will focus on protest photobooks by both known and unknown photographers from Japan.
Danielle Jackson is interested in the efficacy of social protest beyond political demonstration. She will consider how strategies such as non-participation, spectacle, and self-invention have been conveyed through photography, performance, and nonfiction literature. Jackson has worked with leading photographers, filmmakers, and cultural institutions to develop projects, partnerships, and initiatives for social impact. She has worked with Magnum Photos, Stanford University, NYU, WNYC, the Global Fund to Fight AIDS, Tuberculosis and Malaria, MoMA, Tribeca Film Institute, and Open Society Foundations. She is the co-founder and former co-director of the Bronx Documentary Center, an internationally-recognized gallery dedicated to photography and social change. Her projects have been covered in media outlets including CBS Evening News, the Wall Street Journal, The New Yorker, Slate, New York Magazine, The Guardian, among others. She currently teaches for Stanford in New York and International Center of Photography.